Your fitness and nutrition are the most vital elements of a fully engaged life.
This program was created to help you eat better, improve your fitness and reap the rewards that come from ongoing dedication to your health and well-being without overwhelming your daily grind. The Limitless Fitness Program crushes the ridiculous myths around health and exercise, while providing all the tools and resources to help make it easier for you to adopt into your lifestyle.
Gain energy
Build confidence
Save yourself time
Remove confusion
Look better naked

Hi, I'm Justin and I'm a healthy lifestyle architect. I've been teaching people how to create time for their health and build healthy habits for the past 15 years. Over the years I've received a lot of the same questions:
How do I lose fat fast?
How can I keep it off?
What's the best diet?
What are the best exercises?
I don't have time to get healthy?
Being healthy is too expensive.
Is it better to do cardio or weight train to burn fat and build lean muscle?
I can't get motivated to workout and eat healthy
I don't have any willpower
I just have bad genetics
My neighbor, best friend, the barista at Starbucks got in shape. Why can't I?

The Limitless365 Fitness Program answers all of these questions and then some so that you can finally reach a level of fitness that allows you to achieve all of those things in life you've been putting off because of your health.
Your health and fitness should compliment your life and not take it over. The Limitless365 Fitness Program is designed to get you on autopilot so that you never have to think about what to do again.
Ami lost 30 pounds in only 3 months and is doing his first mud run!
How do I get started?
Trying to figure out where to start can be confusing and overwhelming. Everywhere you turn someone is telling you that this is the best diet if you want to burn fat or build lean muscle or that working out this way is the best way to burn fat and build lean muscle.
The Limitless365 Fitness Program gives you a precise system to follow from day 1. You'll never have to figure out how to get started or what your next step is. The program has laid out a specific and EASY to follow blueprint that will remove confusion and guarantee success.
Nick lost 2 1/2 inches and 4% body fat in 6 weeks!
What am I doing wrong?
Have you been going to the gym and making changes to your diet but seeing ZERO results? What I've found working with clients, family, and friends over the past 15 years is that most of them are actually sabotaging their own results by doing the wrong things inside and out of the gym.
The L365 Fitness Program lays out the exact protocol that I've used for hundreds of clients to achieve levels of healthy, fitness, and sexy-ness

that they never thought possible. All of that information is now laid out in this guide to help you to do the same
EXERCISE VIDEOS + PDF GUIDES + RECIPES + ESSENTIAL RESOURCES
Staying fit and healthy is even more important as you age. It prevents illness, provides vital energy and improves your well-being.
+ HAVE THE ENERGY TO TACKLE YOUR BIGGEST LIFE GOALS
+ KNOW WHAT, HOW MUCH, AND WHEN TO EAT.
+ LOOK BETTER NAKED
ORDER YOUR COPY TODAY!

"My parents are riddled with lifestyle-choice based diseases and I really do not want to end up like them. This program offers everything short of having a trainer with you in person. I would definitely recommend the Limitless Fitness Program to anyone who wants to see serious results for improving their health and wellness."
Stephanie Radnan
It's a whole body & mind approach to fitness based on scientific principles.
What goes in your mouth is your choice. What you do with your body is your choice. This program isn't another diet waiting to torture you with rules and restrictions. It is a practical, doable and completely cost-effective program designed to adapt with you as you progress in your health and fitness goals.
Designed by certified health and fitness trainer, Justin Miller, your digital download will include: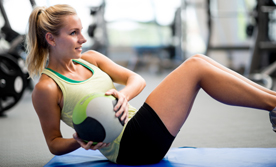 WORKOUT PLANS
Customized workout plans designed to speed up results for all levels of fitness and strength.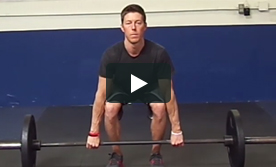 WORKOUT VIDEOS
Detailed demonstrations and tips from your certified personal trainer, Justin Miller of Limitless365.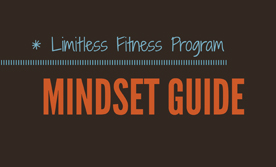 PDF GUIDES
Covering all the vital topics from exercise and better nutrition to your mindset, building willpower, finding motivation, and building habits.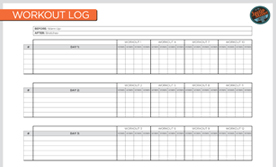 PROGRAM WORKBOOKS
Designed to help track and support your progress throughout the Limitless Fitness Program.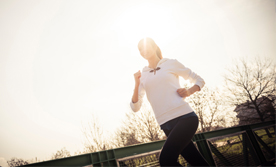 PROGRAM TOOLBOX
Extensive resources to aid in habit building as you begin and continue the Limitless Fitness Program.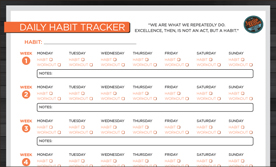 PROGRAM CHARTS
Quick food references and progress charts to help guide your ongoing healthy lifestyle choices.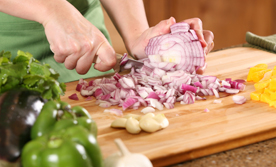 DELICIOUS RECIPES
Easy recipes that don't take a lot of time, energy or a million and one various pantry ingredients.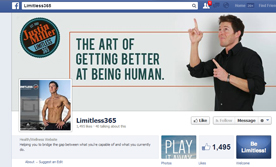 COMMUNITY SUPPORT
Connect with Justin anytime via email or social media, plus join the private Facebook group.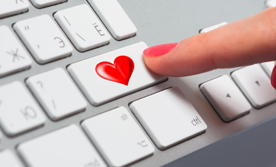 ONGOING UPDATES
Receive free lifetime updates when new content is added to the Limitless Fitness program.
"I sit in a desk all day and don't get much physical activity unless I am proactive with it. For me, the motivation is about staying healthy and energetic as I get older. The benefits I get out of sticking with my routine are more creative energy and overall motivation in life."
Cody Wheeler
Helping you get started, know what to do next and how fast to move forward.
The Limitless Fitness Program gives you a specific starting point on the road to better health. It slows down the entire process and focuses you in on one new healthy habit each week. It guides you start to finish, while also simplifying the process, and holds you accountable with a variety of trackers.
Your progress is measured on a variety of levels including: performance, consistency, motivation, and physical results. This helps fuel your ongoing motivation. And when you need a little extra support, you've got the Limitless community at your side through the program's private Facebook group.
There are tons of bonus resources as well covering everything from address cravings, perform the right kind of cardio for better results, and performing a kitchen makeover to what you'll do after you reach your goals to stay on track for life.
Still not sure if you're ready to make your health a priority? My 100% guarantee. 
Try the Limitless365 Fitness Program for 30 days. Read the guides, watch the exercise demo's, do the workouts, track your progress, practice the nutrition habits, and if you're not satisfied, making progress, feeling better, looking better, and getting closer to the body that you've always wanted, you can write in and receive a 100% full refund with no questions asked. 
That may sound crazy but I know the program works and the results speak for themselves. Give it a honest shot, take advantage of all of the resources, support, accountability, and if you're not happy with your progress I'll give you a 100% full refund.
Kim has lost 100 pounds and is still going! All from making one small change at a time.

ORDER YOUR COPY OF LIMITLESS FITNESS TODAY!

"Creating a sustainable, healthy lifestyle is very important to me. What helps me stay on track is having a focused, easily implementable plan. The Limitless Fitness Program shows you exactly how to create and adopt a lifestyle that will keep you fit and healthy for the long term, focusing on behavioral change that guarantees you'll get results that will last. If you're ready to rock YOU for the long term, you've got to get this program."
Julie Gohring
"I dieted to no avail for a quarter century. The reality of type II diabetes scared the crap outta me. I want to be well. I want to feel good, enjoy life. Looking better is a bonus. I am the strongest and most energetic that I have ever been. I FEEL AMAZING. It works because it's TRUTH!"
Kimberly Shaffer
"I had just had enough. My son was growing and it was hard to play with him because I couldn't keep up; I felt exhausted after a few minutes. The Limitless Fitness Program gave me easy-to-implement action steps each week that allowed me to focus on one thing at a time and not feel overwhelmed despite my busy schedule. I have more confidence and energy to do what I want, plus I've never felt or looked better!"
Ami Velasquez
"As a fellow fitness professional who trains and coaches clients on a daily basis, I can tell you Justin Miller is the real deal. The Limitless Fitness Program is the ultimate resource to getting fit and living the life you want. Justin covers it all in this comprehensive and balanced approach that just plain works."
Nick Holt, Nick Holt Fitness
Test drive the program
Thanks for taking time out of your day to check out the program. As a gift I'd like to extend a few FREE samples of the guide so that you can get a taste of what's included and how it can benefit you.

Any questions about the program, never hesitate to give me a shout.
Is the price of the program the only thing keeping you from LimitlessFITNESS? Apply for a scholarship by emailing me here.
Get 20% off the price of the program when you share it on Twitter or Facebook.
Are you ready to make your health a priority?
ORDER YOUR COPY OF LIMITLESS FITNESS TODAY!